The Merrywell brand redesigned.
The brief:

 How do you reposition Crown Perth's The Merrywell to be the fun,
vibrant atmosphere and place you want to be?
The Challenge:

To develop an impactful brand, whilst also ensuring it could flex and adapt to the needs of the restaurants inhouse designers. As well as develop a graphic language that brought cohesion and united everything. I created in-depth brand toolkit that outlined rules for the key brand elements, providing a simple yet effective solution that The Merrywell team could rollout internally. 
The Result: 
A clear branding system as well as a contemporary new graphic language.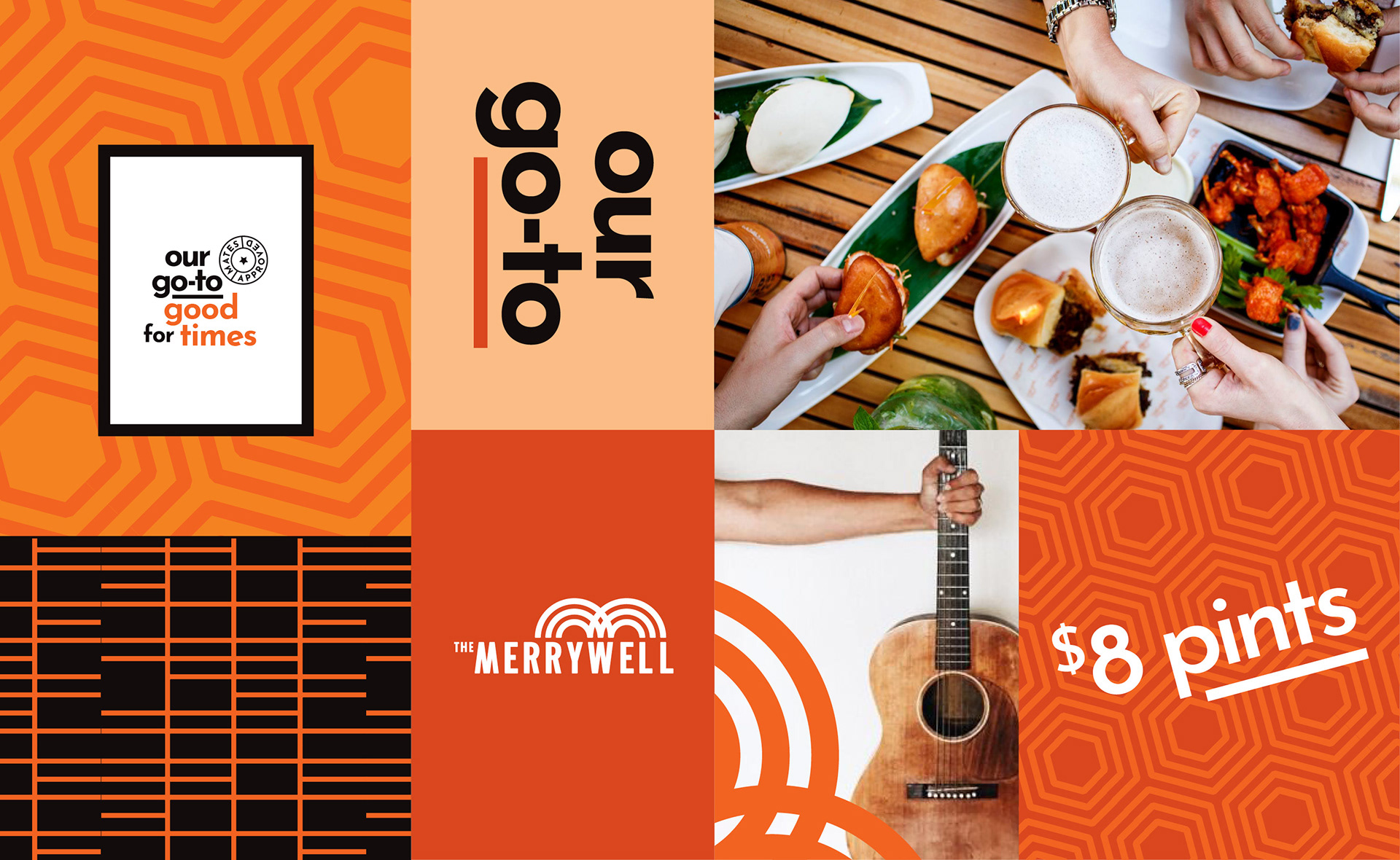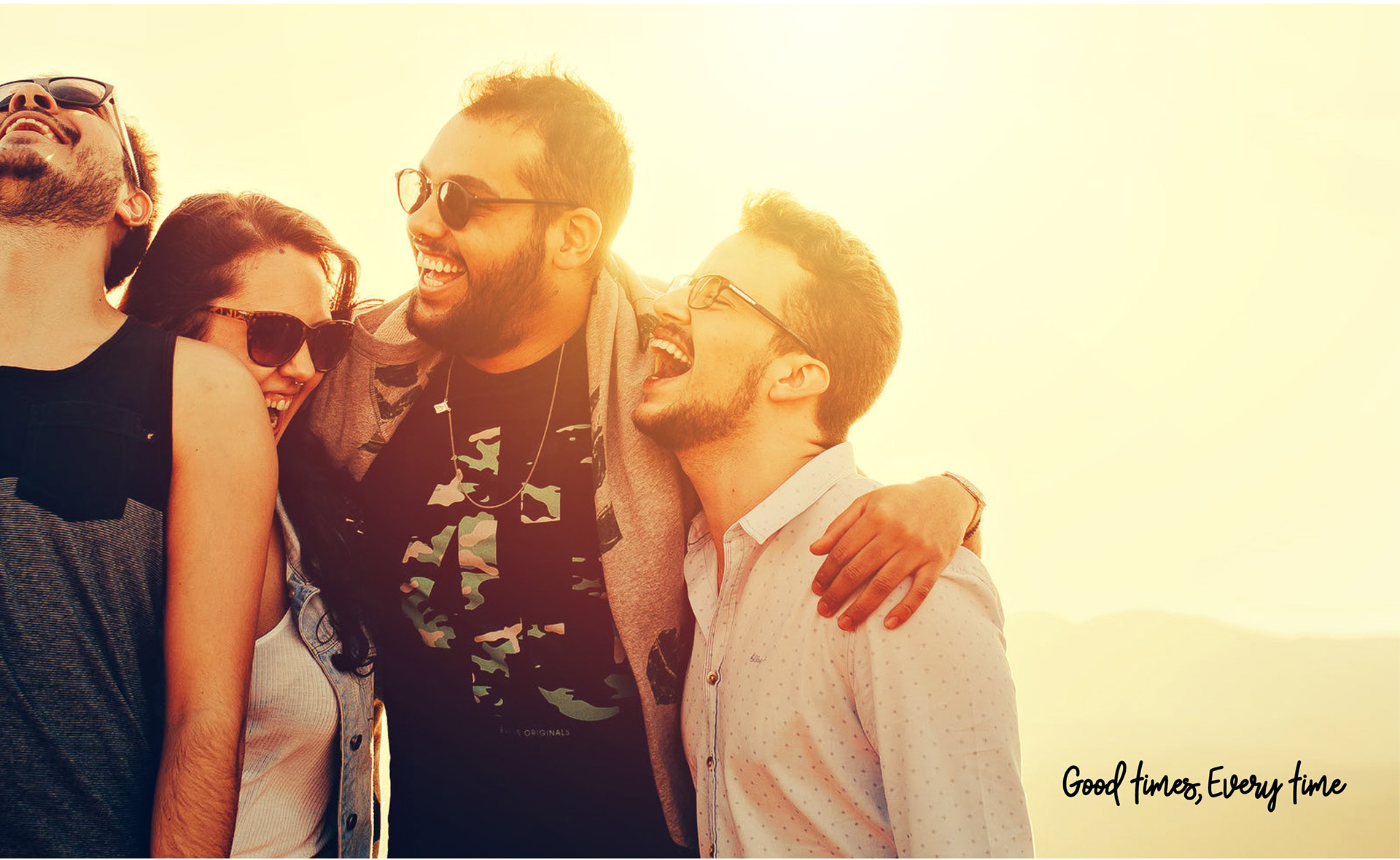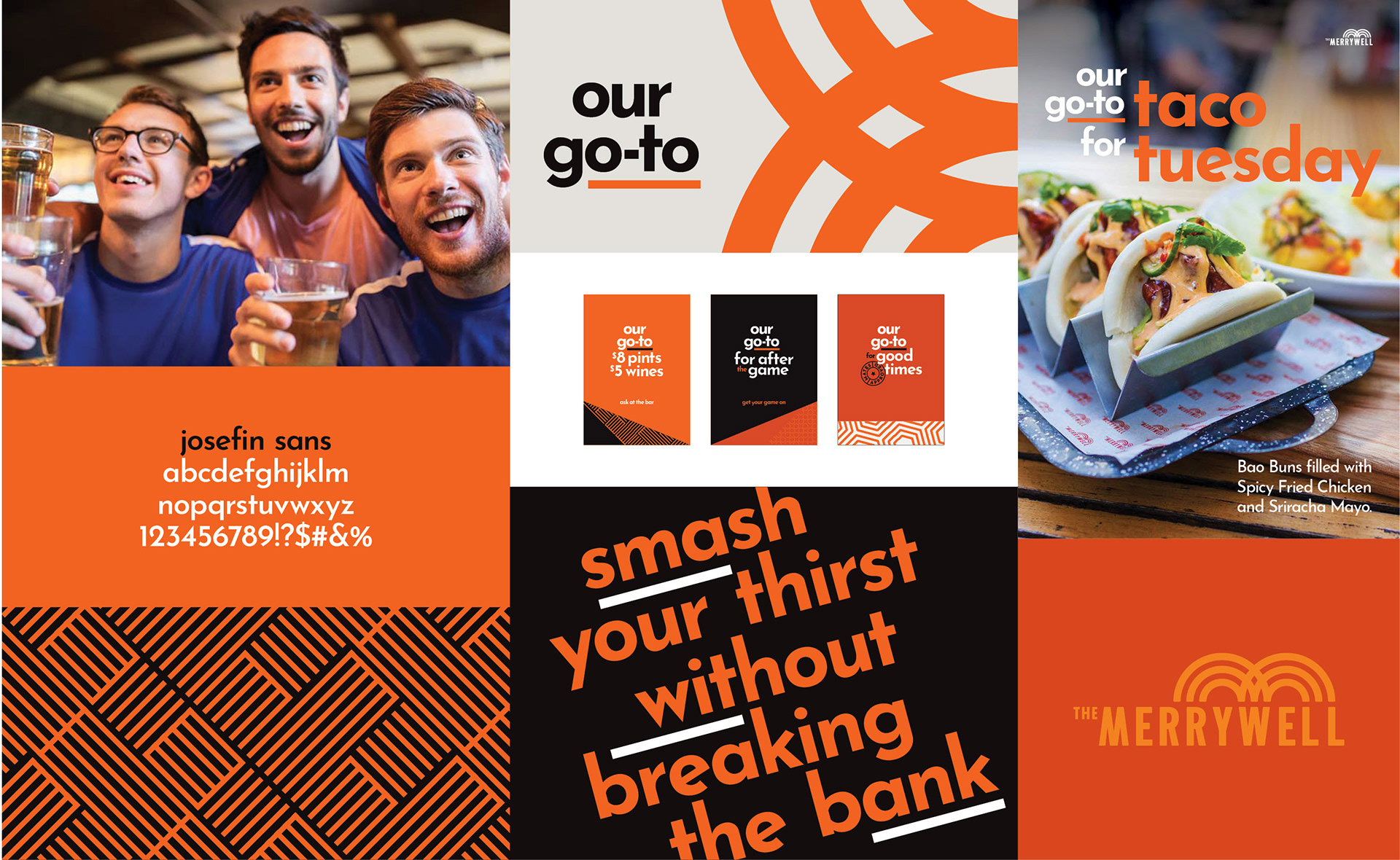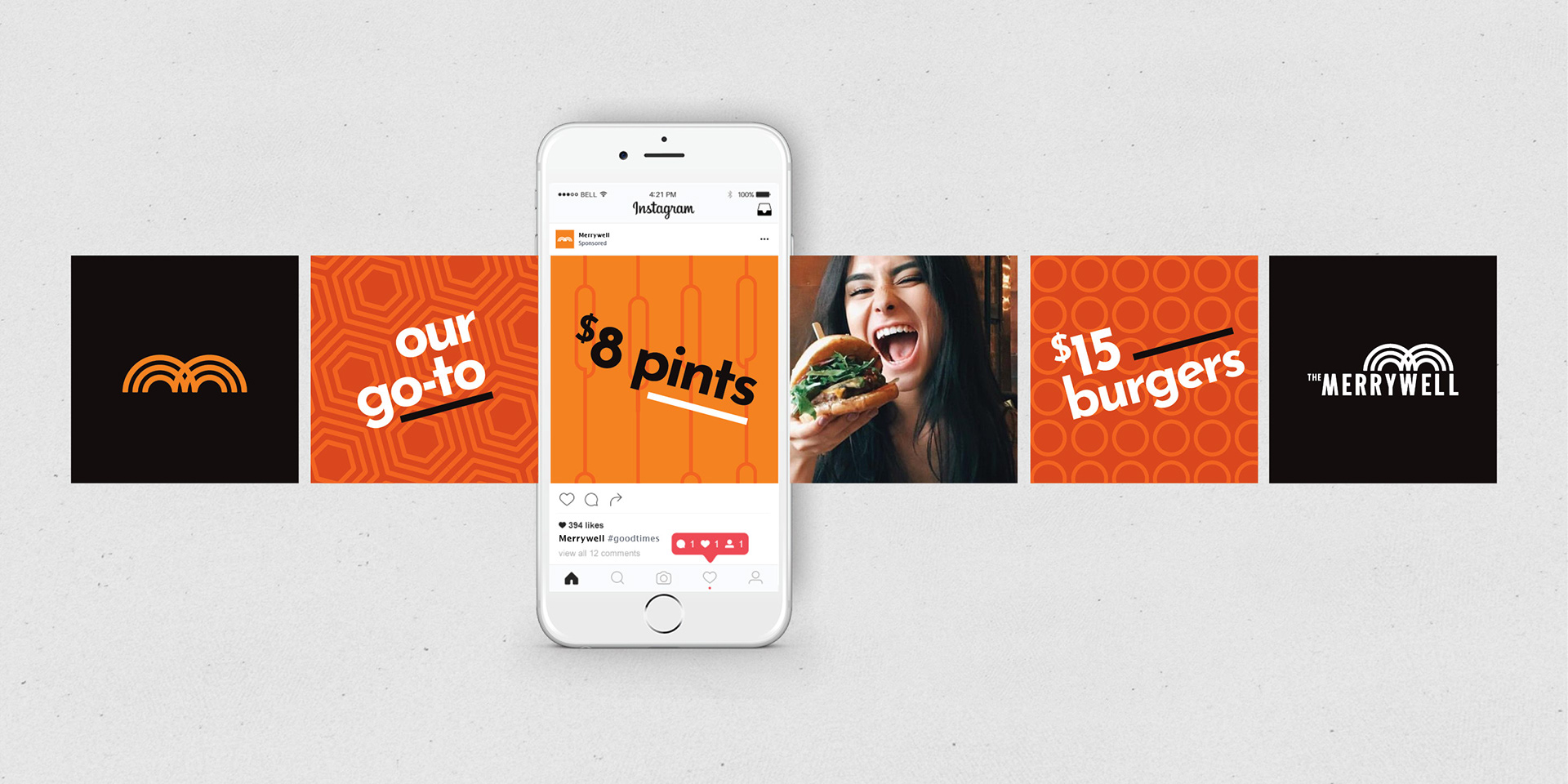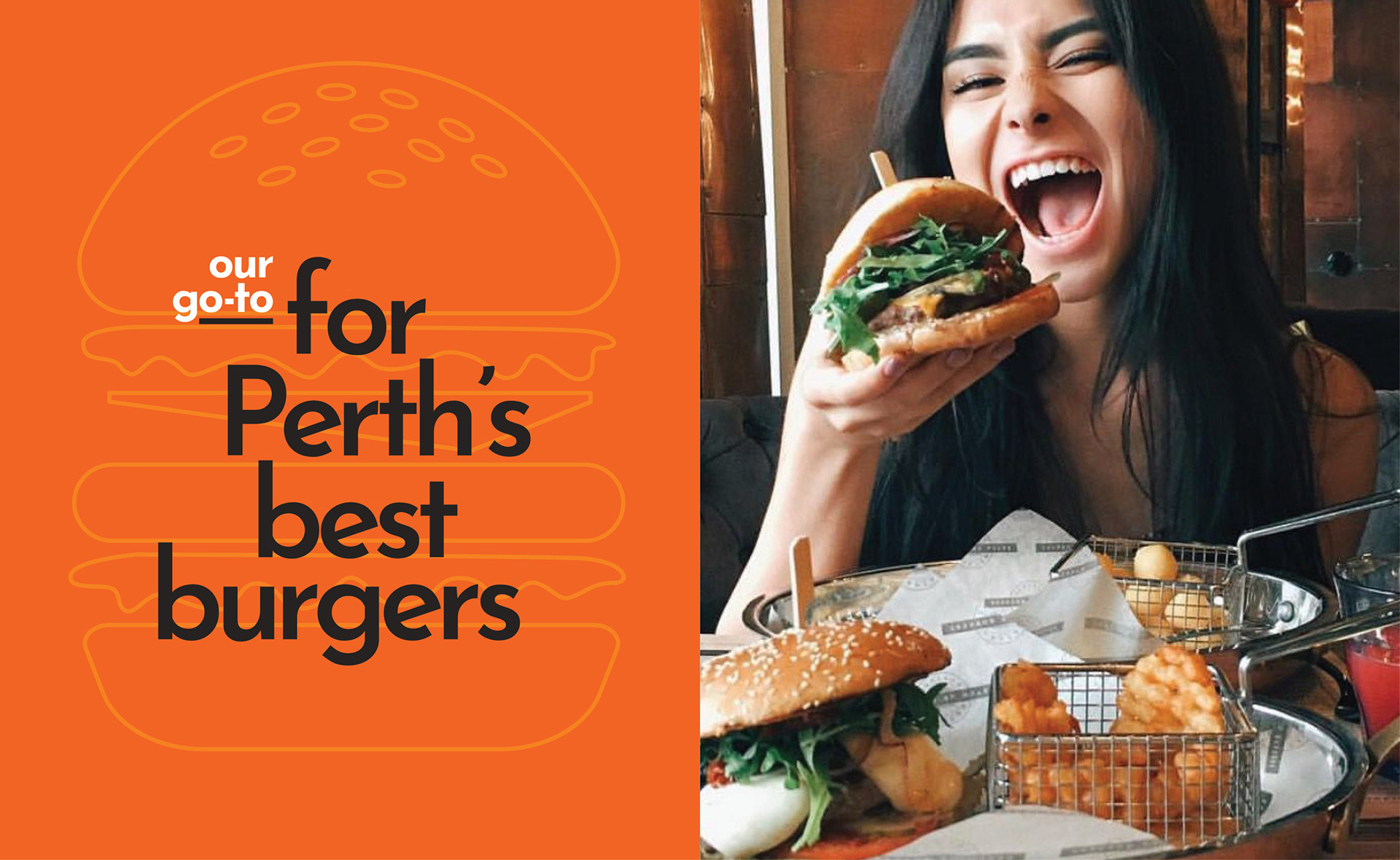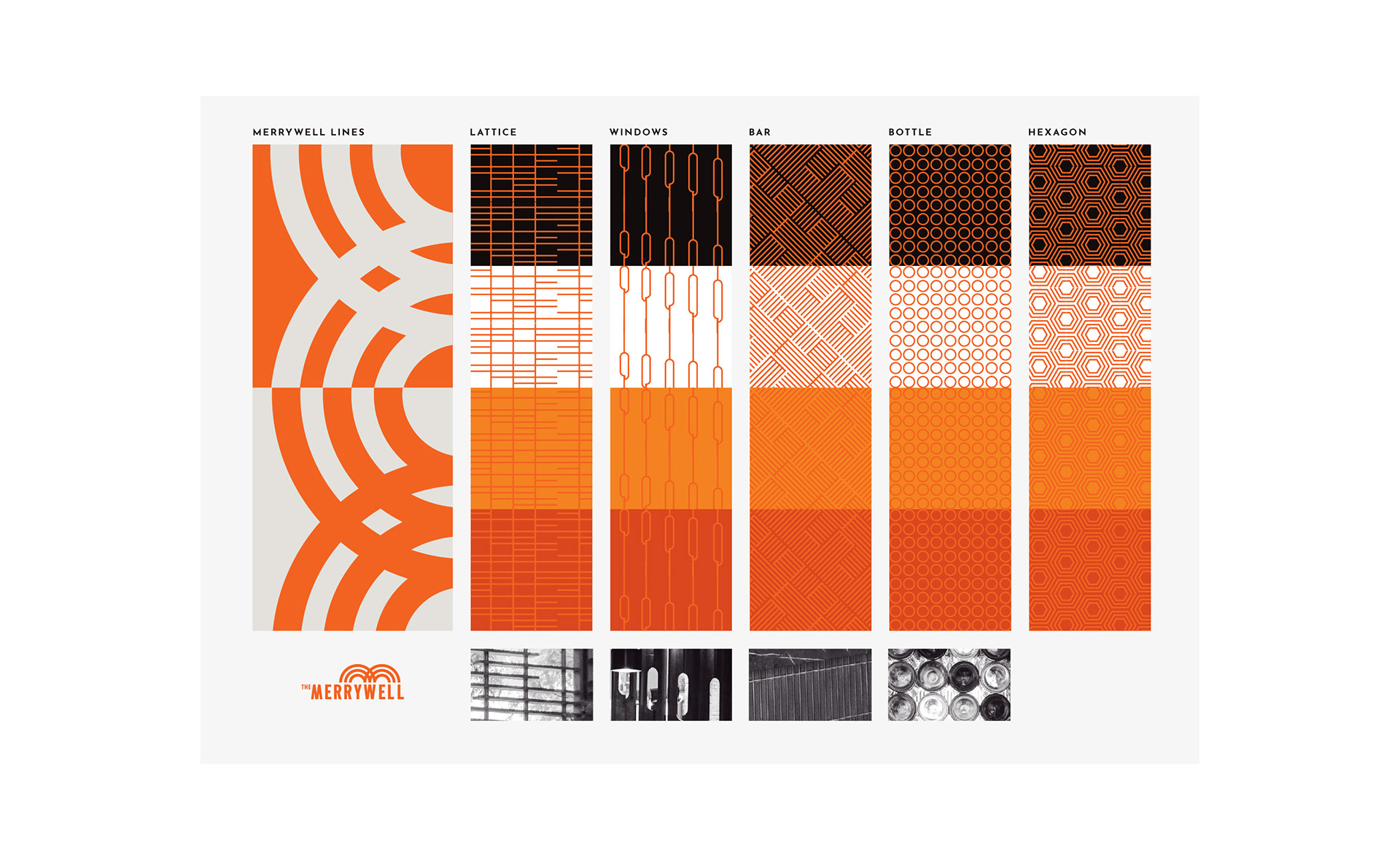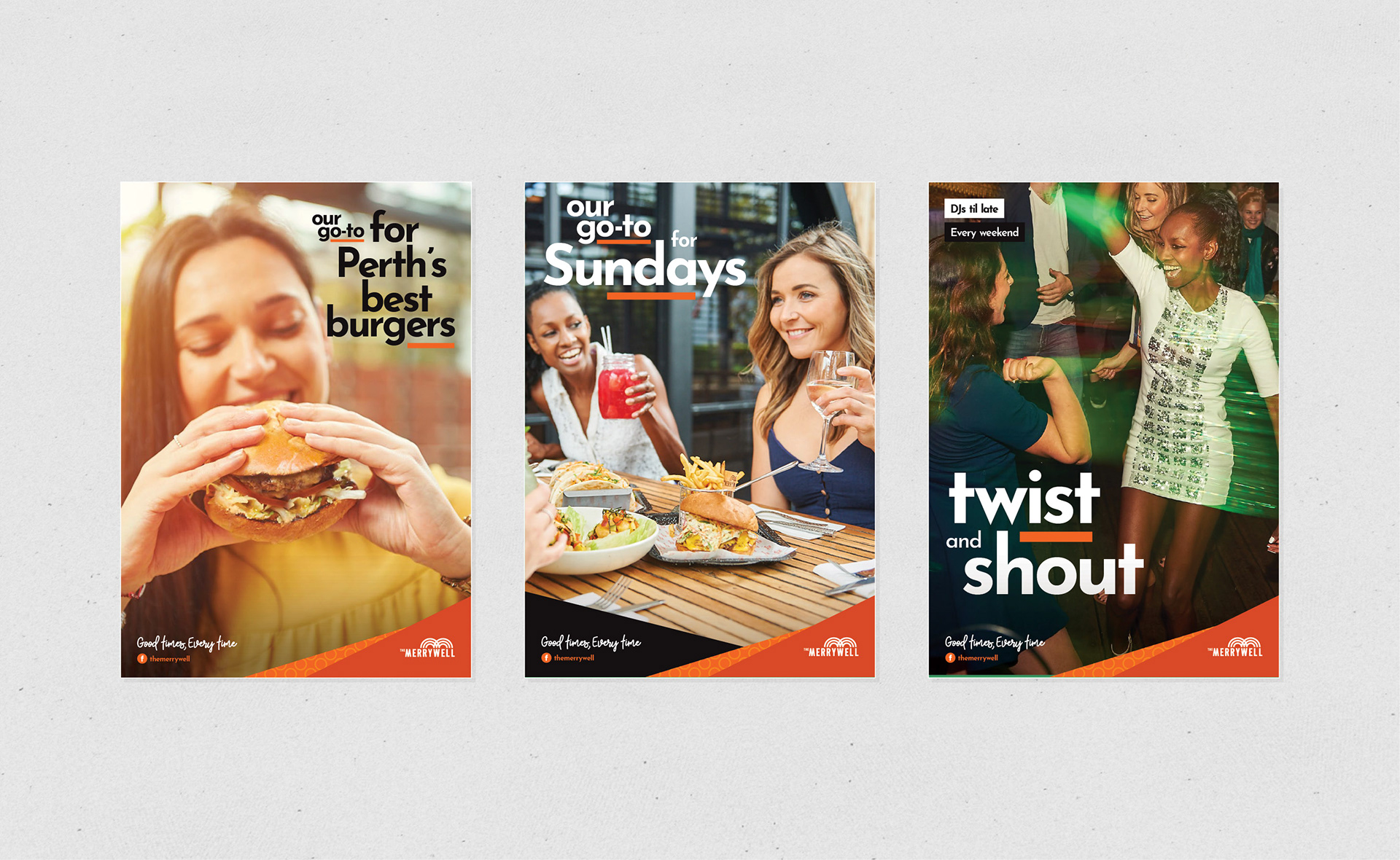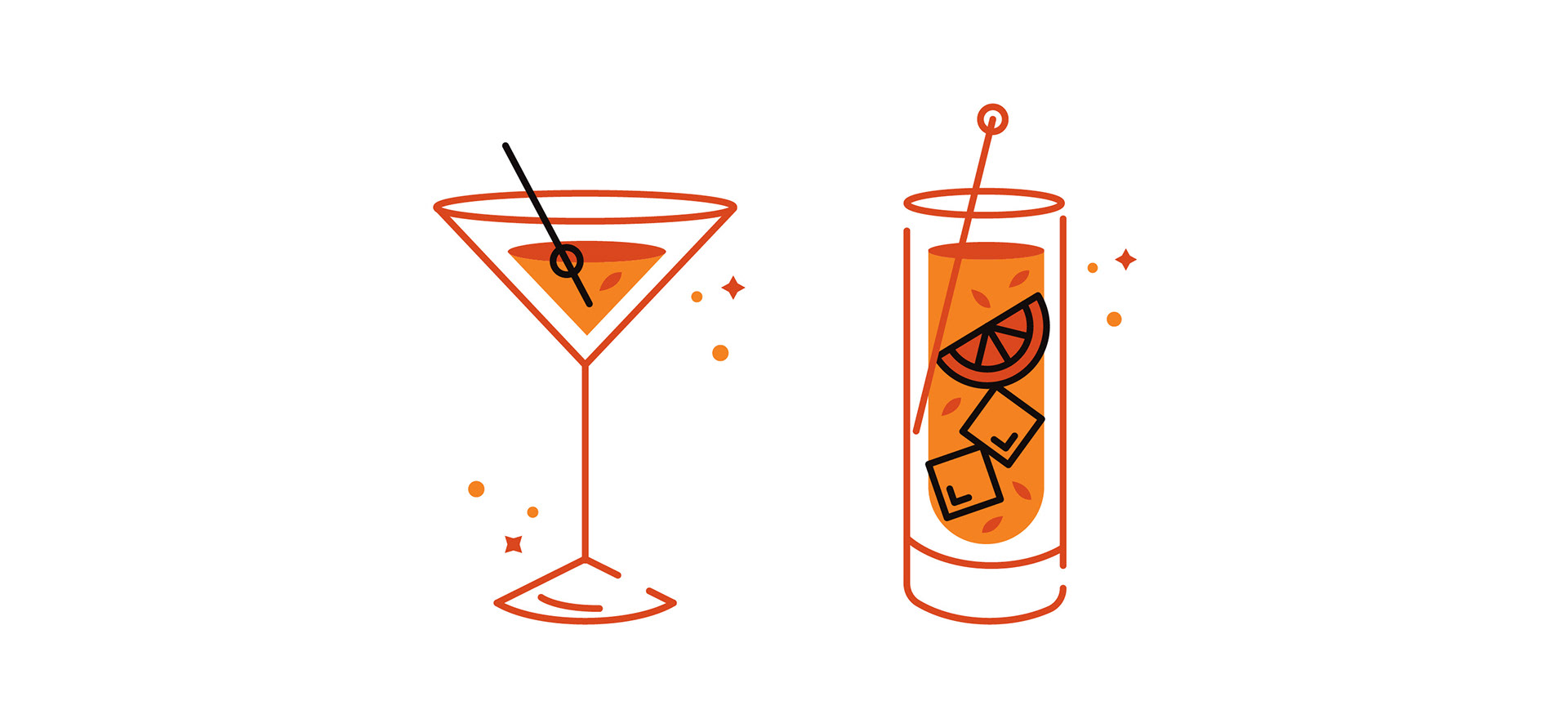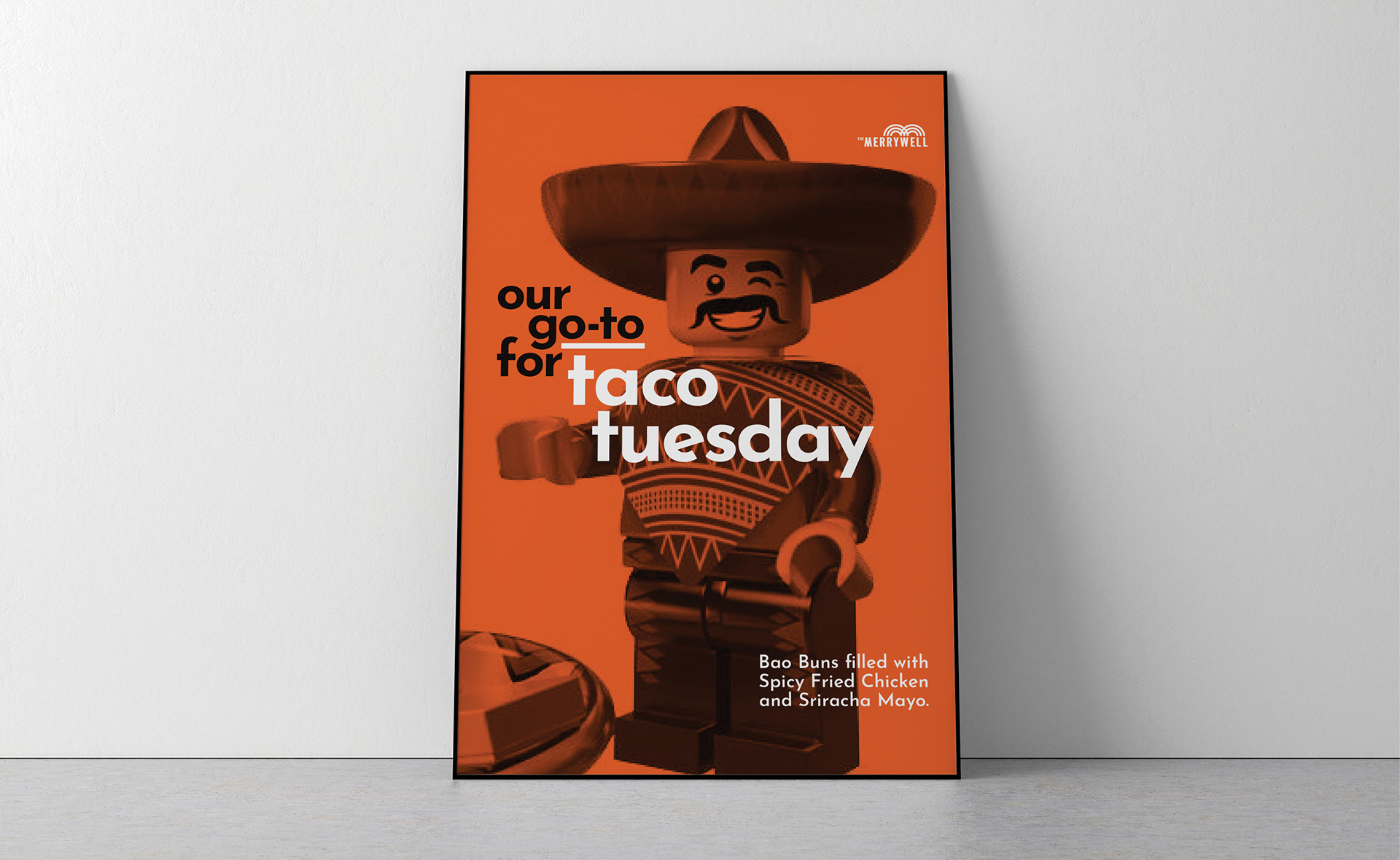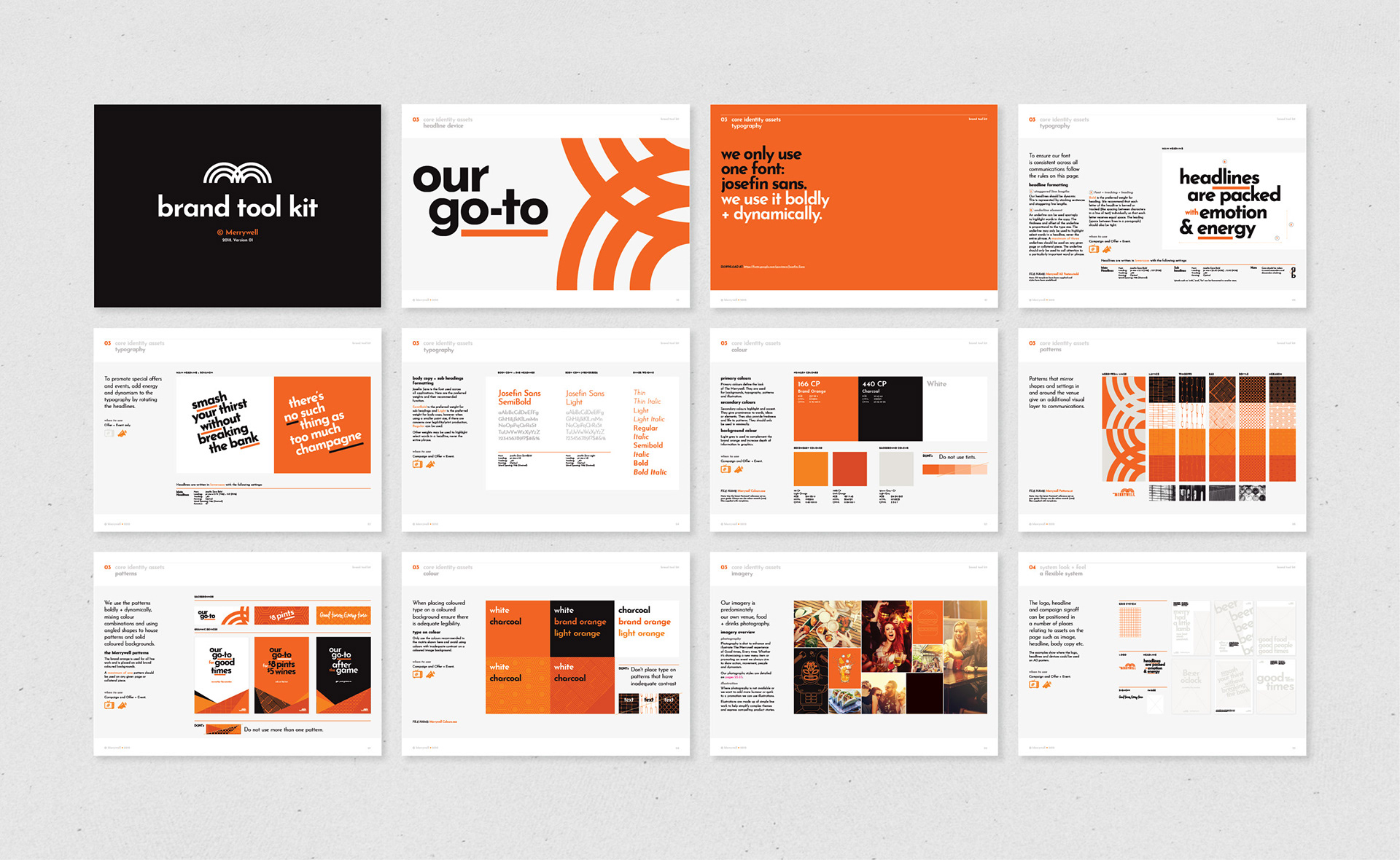 ​​​​​​​
We all have our go to's.
These are the places we frequent for life's necessities and pleasures. Through consistently positive experiences, we know we can always rely on our go to's to deliver what we need. There is great comfort in this, as we know we won't be disappointed.
As a result, we are very loyal patrons and customers. With this comes comfort, trust, mutual respect and loyalty. These are important qualities that will be reflected in the tone of voice for this brand platform.
Whether it's the food and drinks we serve, the music we play, the events we host or the atmosphere we provide, we need to make our customers feel like we get what they want and that we can be relied on to deliver it in spades. It's good times every time.